Skin Care Products
Dr. Andrew Cohen offers top-of-the-line at-home skin care products designed to replenish your skin and give you a healthy sheen. Product lines available at our practice include:
SkinMedica®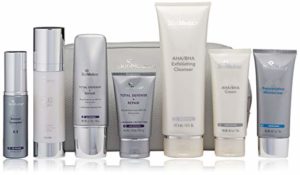 SkinMedica is a product line which uses the science of dermatology to create a superior aesthetic result. SkinMedica acts as a much stronger alternative to some other daily skin care regimens, and offers an array of products designed to improve and/or protect your skin, including toners, cleansers, age defense and sun protection creams, acne lotion, and much more.
EltaMD®
The EltaMD skin care line is a gentle yet effective collection of products designed to revitalize the skin. The products are appropriate for patients of all skin types, even those with highly sensitive skin. From gentle cleansers and intense moisturizers to anti-aging products and sun protection, EltaMD can help patients rejuvenate their skin and protect it from future damage.
Olga Lorencin® Skin Care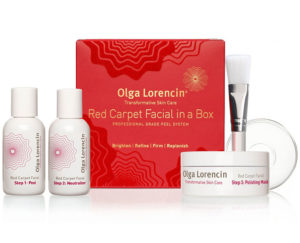 Olga Lorencin Skin Care was developed by esthetician and skin care expert Olga Lorencin. This line of products resulted from years of diagnostic experience and is a favorite among some of Hollywood's A-listers. The skin products work to repair, rejuvenate, and preserve skin health for a beautiful, glowing appearance.
AQ Skin Solutions®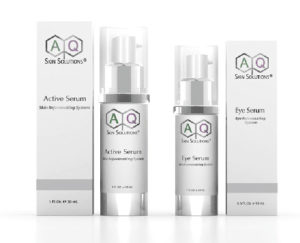 AQ Skin Solutions offers topical cosmeceuticals for treating cosmetic skin concerns such as wrinkles and sun damage. The innovative system focuses on the potential of growth factors (GF) for rejuvenating skin at the cellular level. AQ Skin Solutions utilizes an advanced method of producing these human growth factors so they can be incorporated into their skin care products. Regular use of these GF products has shown to improve skin firmness and texture.
iS CLINICAL®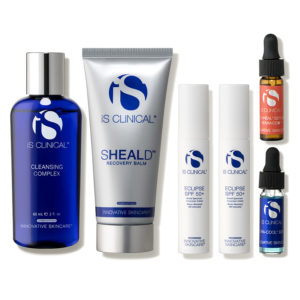 iS CLINICAL offers clinically proven skin care products that use innovative ingredients to create dramatic skin improvements. Patients can choose from a variety of treatments, moisturizers, and sun protectants to create the best possible skin care regimen for their needs. iS CLINICAL is designed to renew and protect the skin, while helping defy the natural aging process.
The Perfect Derma™ Skin Care Line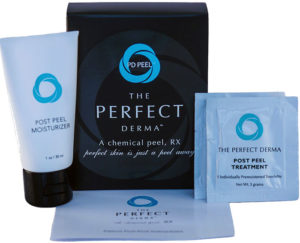 From the makers of The Perfect Derma Peel, this collection of skin care products was specially formulated to address concerns such as wrinkles, acne, sun damage, irregular pigmentation, and more. The Perfect Derma skin care system includes products to be used in conjunction with The Perfect Derma Peel, as well as products to be used on their own.
VitaMedica® Vitamins
For over 20 years, VitaMedica nutritional supplements have helped men and women improve their skin health and overall body wellness. The physician-formulated line of nutraceuticals is highly beneficial for patients recovering from surgery, as the products promote the body's natural healing processes. VitaMedica can also be used to help enhance the health and appearance of the skin, as well as help prevent common signs of aging.