Contact Us
Now Offering In-Person and Virtual Consultations
Due to increased health concerns regarding COVID-19, we are now scheduling virtual consultations for new patients at our office, in addition to our regular in-person consultations. If you would like to schedule a virtual or in-person consultation, just call our office or send us a request using the form below. Please provide as much information as possible and any preferred dates. Upon receipt of your request, one of our team members will contact you as soon as possible.
Virtual consultations take place over Zoom or FaceTime with Dr. Cohen and his office manager, Jamie. After you call our office or submit an online request, our team will help you set up an appointment, and you will be given an easy list of instructions to follow for that day and time. If you have any questions at all about how to properly set up your computer for the consultation, don't hesitate to ask! We recommend you position your computer in a comfortable, private, well-lit room. We want you to feel comfortable talking about your procedure, and even taking a preliminary exam if you wish. Once you're ready, turn on Zoom or FaceTime, and we'll take care of the rest!
Our in-person consultations will be scheduled so that we are able to limit the number of people in our office at any one time. We ask our patients to please come alone, if possible, or limit your visit to one guest. We also ask that if you have had any COVID-19 symptoms over the past 48-hours or have been exposed to anyone with COVID-19, you please let us know so we can re-schedule your visit.
We look forward to seeing you in our office, or online, very soon!!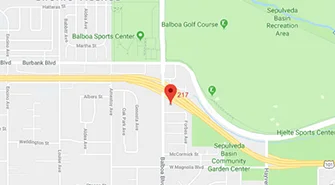 5400 Balboa Blvd, Suite 217
Encino, CA 91316