Non-Surgical Procedures
In addition to the wide variety of body, breast, and facial enhancement surgeries he performs at our practice, board-certified plastic surgeon Andrew Cohen, MD, FACS offers several non-surgical treatments. Administered by our highly experienced esthetician and non-surgical providers, these procedures can reduce the effects of facial aging, tighten lax skin, heal sun damage, and enhance your appearance in a number of ways – all without the need for surgery.
Explore the various treatment options below for more information. If you have additional questions about our non-surgical solutions, do not hesitate to schedule your consultation today.
Cosmetic Injectables
Our cosmetic injectables include some of the most popular and effective fillers and products on the market. Generally performed in one or more treatment sessions, one of these injectables can be used to reduce wrinkles or replenish lost volume in the cheeks, lips, eye area, or elsewhere depending on your cosmetic goals. Injectables available at our practice include:
Laser Skin Resurfacing
Performed with the innovative CO2 MiXto® system, laser skin resurfacing can create a refreshing, revitalizing effect on the tone and texture of your skin. By eliminating dead skin cells and triggering the body's natural healing response, the treatment can reduce the appearance of wrinkles, sun damage, pores, age spots, and mild skin laxity. Results are generally very noticeable after three to five 30-minute sessions.
DEKA DOT Laser Treatment
With the advanced DEKA DOT Fractional CO2 Laser system, our team can efficiently improve the skin's texture and overall appearance while leaving the surrounding tissue virtually untouched. As with the CO2 MiXto® system, DEKA DOT laser energy can be customized according to the unique properties of your skin and the extent of treatment necessary.
The Perfect Derma™ Peel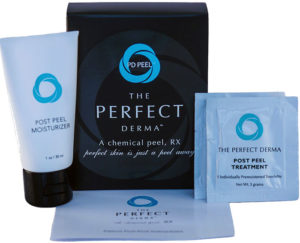 The Perfect Derma™ Peel is a medical-grade chemical peel that can brighten and rejuvenate your skin during a quick, minimally invasive procedure. It contains a potent mixture of vitamin C, glutathione, and the acids TCA, retinoic, salicylic, and kojic — these skin enhancing antioxidants form a solution that can provide a radiant glow and reduce a variety of cosmetic skin concerns.
Skin Care Products
Each of our skin care product lines was hand-selected by our team to deliver unparalleled cleansing, brightening, and replenishing of damaged skin. Our esthetician can help you choose the most ideal products for you and develop a regimen to keep your skin youthful and healthy-looking.