Skin Care Products – SkinMedica®
Dr. Andrew Cohen offers top-of-the-line at-home skin care products designed to replenish your skin and give you a healthy sheen. Product lines available at our practice include:
SkinMedica®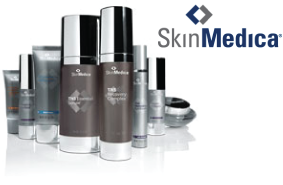 SkinMedica® is a product line which uses the science of dermatology to create a superior aesthetic result. SkinMedica® acts as a much stronger alternative to some other daily skin care regimens, and offers an array of products designed to improve and/or protect your skin, including toners, cleansers, age defense and sun protection creams, acne lotion, and much more.