Dr. Cohen Shares Non-surgical Treatments That Last in RealSelf Article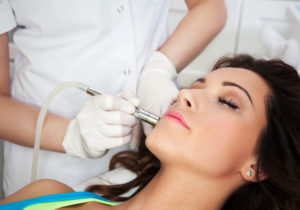 Non-surgical aesthetic treatments are a popular way to rejuvenate one's appearance, due to their lower cost and shorter recovery period. While these treatments are more convenient than cosmetic surgery in many ways, they often require multiple sessions since they don't usually provide dramatic improvement right away. As a result, people still have to find time in their schedule to attend follow-up treatment sessions. Dr. Cohen discusses this in a recent RealSelf article, which highlights non-invasive procedures that offer longer-lasting results.
While a series of treatments is normal for many non-surgical solutions, the RealSelf article highlights several treatment options that are "exceptions to the rule." From laser resurfacing and dermal fillers, like JUVÉDERM®, to skin tightening and non-surgical fat reduction—these treatments can often provide noticeable results in just a single treatment. Dr. Cohen highlights fractional CO2 lasers as a more permanent solution, as this technology resurfaces the outermost layer of skin for optimal wrinkle reduction and skin smoothing.
Although the treatments listed in the article can provide beautiful rejuvenating results in as little as one office visit, Dr. Cohen notes that some patients may wish to schedule additional treatments, depending on the extent of their needs.
For more information about long-lasting cosmetic treatment options, read the RealSelf article HERE.