Patient Information
Financing
Cosmetic surgery is an excellent investment in an individual's well being. Because of this, our plastic surgeon believes financial considerations should not be an obstacle to obtaining a procedure. Being sensitive to the fact that different patients have different needs, we provide the following payment options:
Low Monthly Payment Plan
Cash or Check
Credit Cards
Flex Account
Insurance Coverage

Dr. Andrew Cohen's office offers financing services through CareCredit Patient Payment Plans. You can apply online or contact us with questions.
WITH THE ALPHAEON CREDIT CARD, YOU RECEIVE THE:
Widest array of monthly payment options to help you reach your wellness, beauty, and performance goals
Special financing plans that are not always readily available with traditional credit cards
Ability to use your card again for yourself or family members with no need to reapply and no annual fee
Your Best You is Closer Than You Think!
BLIS® Specialty Insurance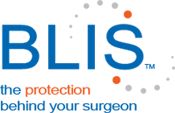 BLIS® is a type of specialty insurance uniquely suited to financially protecting patients in the unlikely event of surgical complications. Before surgery, patients have the option to obtain BLIS® insurance, which provides a specific protection limit for bills related to a complication. These covered expenses may include surgeon fees, professional charges, facility fees, rehabilitation, and other fees approved by Dr. Cohen.
Only surgeons who meet rigorous standards of excellence and safety are qualified to participate in the BLIS® insurance program. For more information about BLIS®, please contact our office to speak with a knowledgeable member of our team.